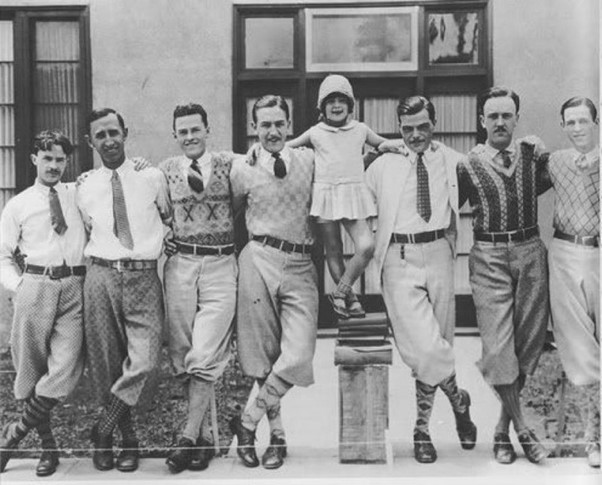 Different names for practical 'trousers' dating back to the first world war, when they were worn with long boots in the field and were called Breeches. Later adapted and adopted in the 1920's when cycling was a common form of transport and they were worn as an everyday garment as well as for sporting activities, including golf and shooting. These came to be called Plus 4's – so-called to specify the length. The leg band on Plus 4's should be folded under and fastened below the knee so that the excess cloth folds 4" below. An excess of 8" is needed to achieve this (see below). This was to allow plenty of freedom of movement and also to guide rain away from the top of long boots or socks.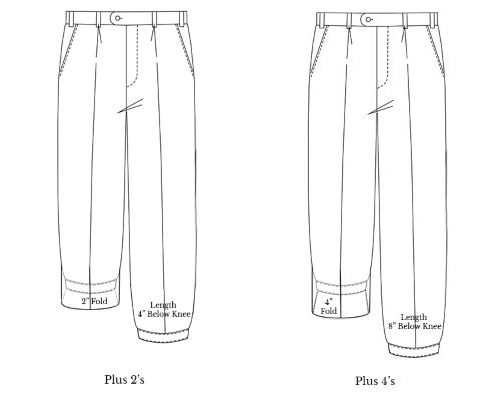 Later on, shorter length Plus 2's became popular. In England today, this style of 'trousers' is generally called Breeks and can be any length, but often as short as plus 1's. Here at Bookster, we find that anything less than plus 2's can be restrictive at the knee for sporting use. Therefore our pattern is designed to achieve Plus 2's at regular length but as with all our custom garments, you can choose a specific length.
Our Custom Made to Measure Breeks can be ordered in a wide range of cloths from the heaviest British tweeds, to lighter worsted cloths. Whether you are a vintage golfer, a crack shot or even a traditional cyclist or walker, you are visiting the right place.
We've chosen some fabulous new heavy weight sporting tweeds from Lovat Mill to add to our website collection. All ideal for Breeks (or whatever you wish to call them!).