SPECIAL INTRODUCTORY OFFER

£190
(usually £230)
Use the promotional code HERITAGE for £40 OFF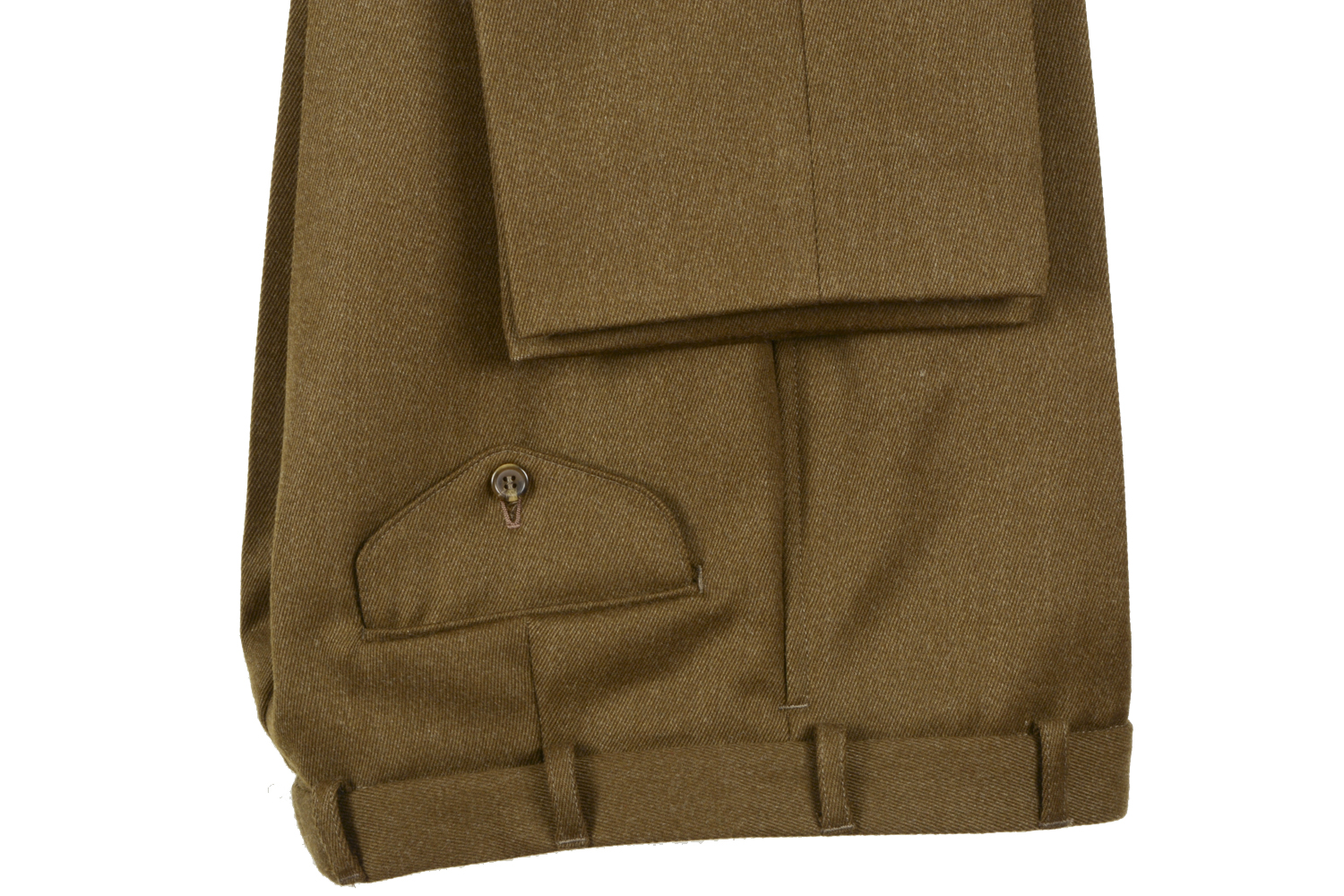 A must have pair of trousers for the colder months. The exceptional cloth has natural elasticity and warmth without being too heavy or bulky. Really comfortable to wear and easy to keep looking good. Fantastic for everyday wear, or in the field. And, yes, they look great with tweed jackets!
100% WOOL 430gms Khaki Whipcord from Hainsworth's True Heritage collectinion, is a comfortable and hard wearing cloth suitable for any of Bookster's garments but especially trouser.
There is no denying the origins of Hainsworth True Heritage fabrics, these are very traditional and firmly fixed in the history of Hainsworth and of the Nation. From the creation of Khaki in 1899 to the forming of the RAF in 1917, Hainsworth have been the innovators in the field of Military fabrics.
Part of our own Bookster 'Made in England' Heritage Collection.
Features:
8 belt Loops and clip and button fastening
Flat Front, Zip Fly.
On-seam Side Pockets / 2 Back Pockets with Button Flap & Waistband Pocket
Slim 'nearly straight' leg. A very elegant cut.
Unfinished Hem 35" to allow for turn-ups