We thought you may like to know more detail about the history and properties of this magical cloth type which is a traditional cloth for tailoring trousers and suits and a must for any gent's wardrobe. We also want you to know that we can offer a wide range of choices from historic British and Italian mills.
Not so far from us, in Wales, the use of Flannel originated as far back as the 17th Century. The remnants from the shearing of sheep were gathered up so that none was wasted. The way it was processed was different by necessity compared to full fleeces. The remnants had a Shorter 'Staple' length. The most desirable Longer Staple length was the prime part of the yield was used to produce what is known as Worsted cloth. A smooth tight weave that is tighter & finer that you all know from suiting cloths. Flannels are also made from Worsted Yarns and brushed for to give the soft flannel feel and named Worsted Flannel. Woollen Flannel cloth is a spongier softer weave which has more air within it which works as insulation so is best known for its warmth and softness and moisture wicking ability. These properties were much appreciated by the workers in Wales, both rural and industrial for everyday work clothing. The demand for Flannel cloth spread to England, Scotland and later the continent and the process became more sophisticated for it's use in fine tailoring.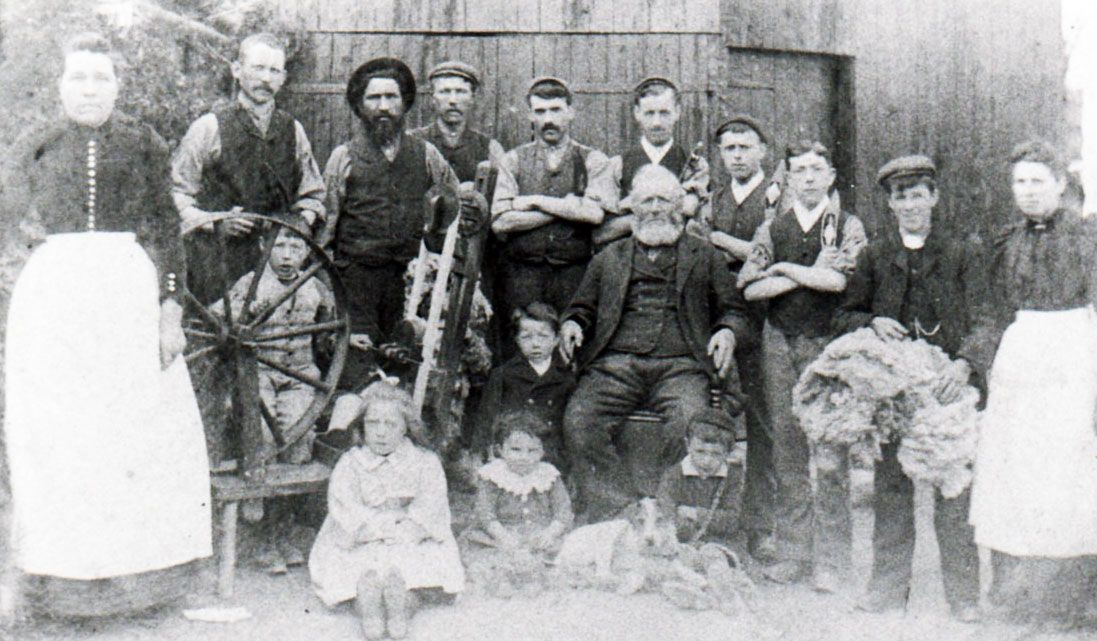 The Wilkins family owned Goodwin Mill in Cynwyl Elfed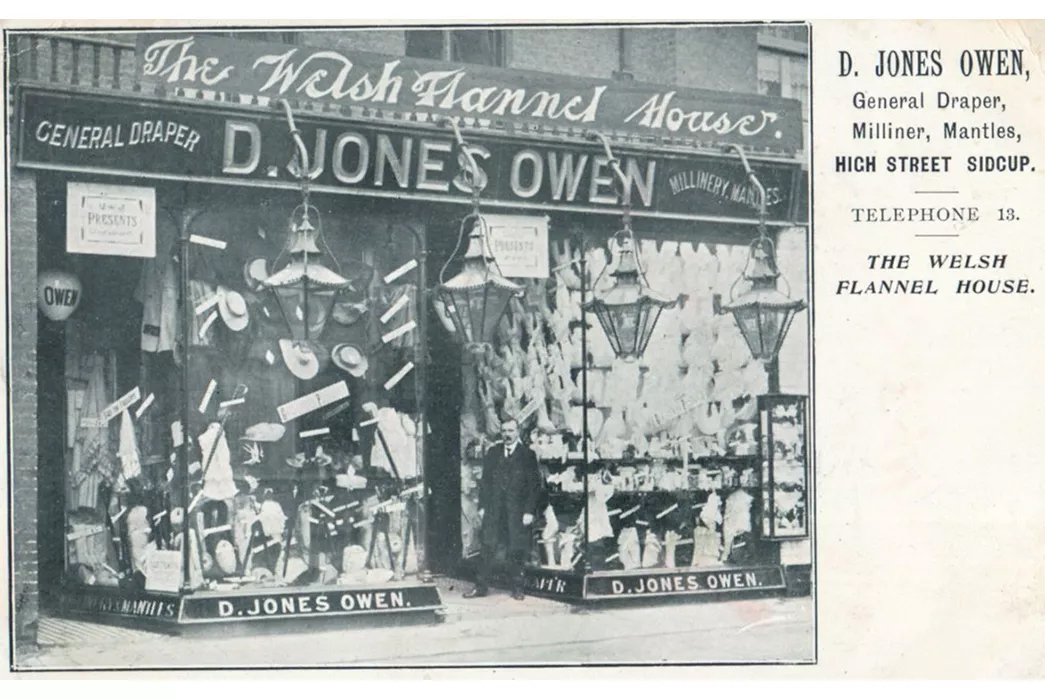 The Welsh Flannel House

From the beginning we at Bookster were proud to offer cloth from the British mill that is synonymous with the ultimate in pure wool flannel, Fox Bros. established 1772 in Wellington, Somerset. Fox Bros. offer both woollen and worsted flannels in a range of weights and patterns. Before you might reasonably think 'Flannel = Winter' think again….a lighter weight worsted flannel is a breathable luxury feel cloth for warmer weather. In fact, Fox Bros, offers a 'Cricket White Flannel' traditionally used for cricket trousers in times gone by. We recommend the 370g weight in this light colour which is now available on Bookster's site. We can make garments in any of Fox Bros Flannels. From the Classic Flannels range just choose Special Cloth D and add the code to the notes when ordering. For other Fox Bros. cloths, please contact us and we can arrange for you.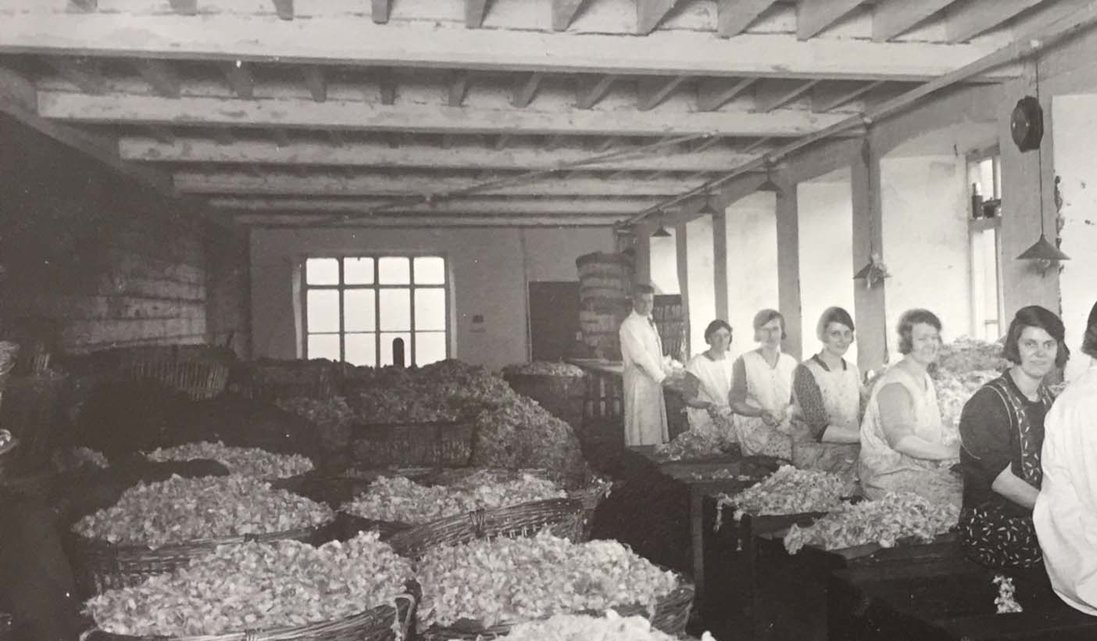 Fox Brothers - Wellington Mill
Another company Standeven established in 1885 in Bradford West Yorkshire, are also famous for Flannel and recently we were excited to receive their Oxbridge Range of Super 120's Worsted Flannels. The colour and pattern range is superb and an excellent quality at 370gms. We can offer these cloths at a C Category Price.
Oxbridge Flannel
Up to now, except for wonderful Irish Donegal's and Austrian Lodens, we have only offered cloths made in the UK, but we feel we are missing out on the wonderful cloths available from Italy. We are starting with Worsted and Woollen Flannels from Vitale Barberis Canonico, one of the oldest wool mills in the world, with one family running it with passion since 1663. Located in the heart of the Biella region in Italy, the worldwide renowned wool cloth district. We have chosen our favourites from their his 340 gms woollen flannel and 270/290 worsted flannels, and as an introduction to the wonderful offerings from this mill, you can choose these at a B cloth category price. View the range at Bookster.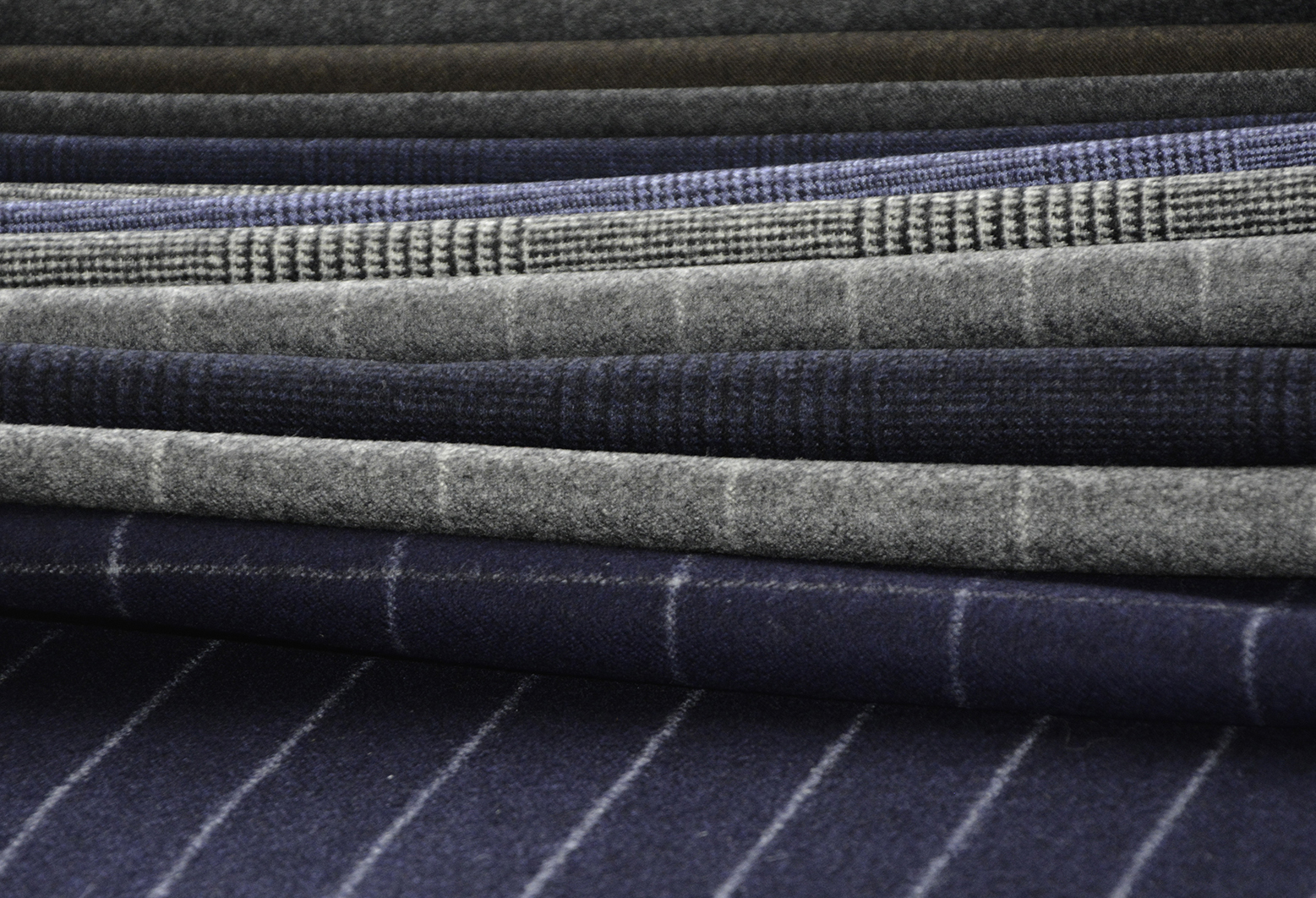 Barberis Flannel
Remember we are but a phone call or message away from being able to tell you more and offer our well known un-pressured personal advice to you. Contact Us.