Available on order forms:
Curved Breast and Patch Pockets
Mother of Pearl Buttons
By request:
Hand Stitched Buttonholes

With our addition of Italian cloths, we thought we would offer a little Italian Style to go with it. The jacket pictured is an unlined unstructured jacket with relaxed fit, made up in Dugdale Bros. Navy Puppy Tooth travel type cloth, New Fine Worsted. Trousers also from the same range in French Blue. Some of the best from the range will be added to site soon at Category B Pricing. In the meanwhile, choose Special Cloth B if you want to order.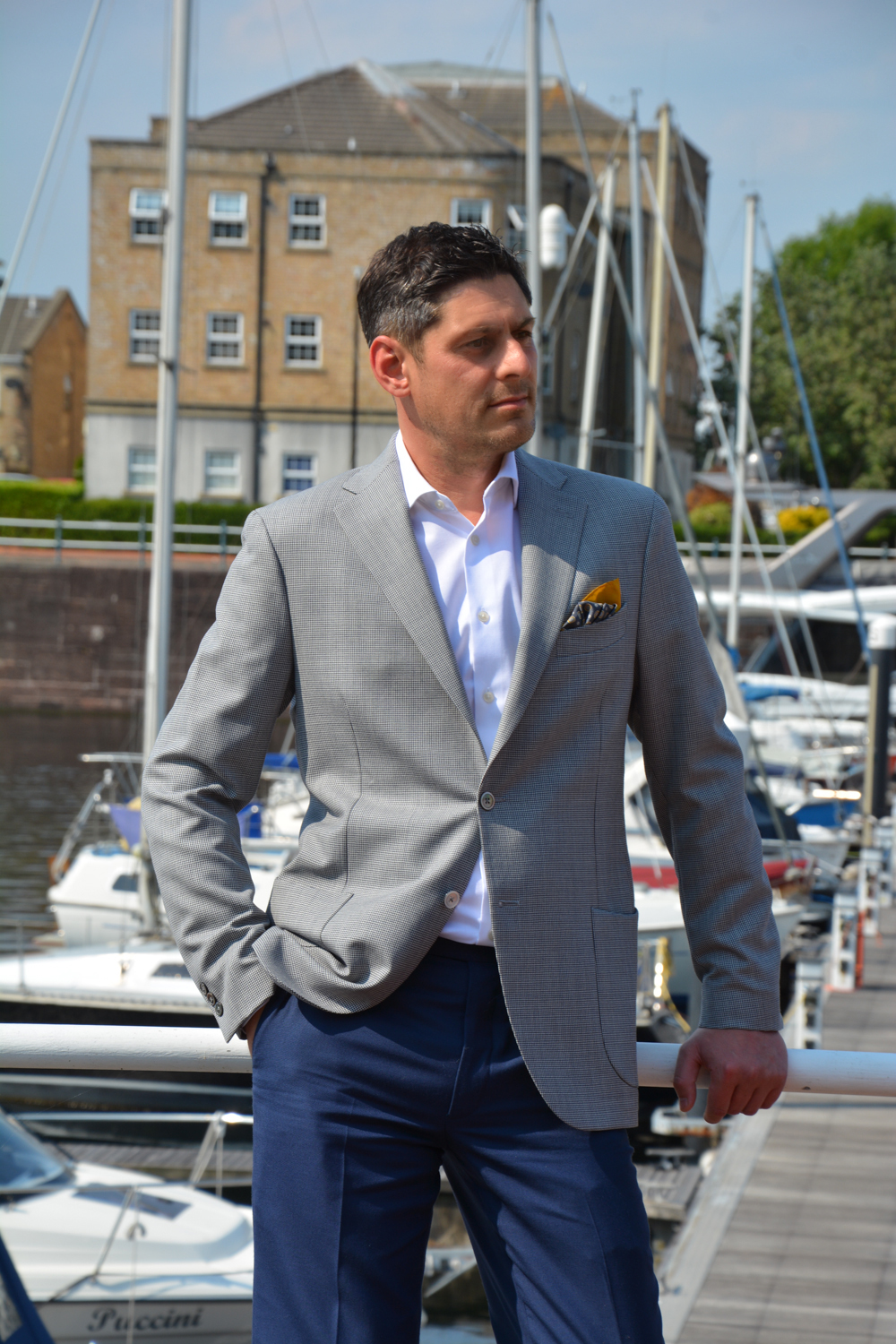 Curved Breast Pocket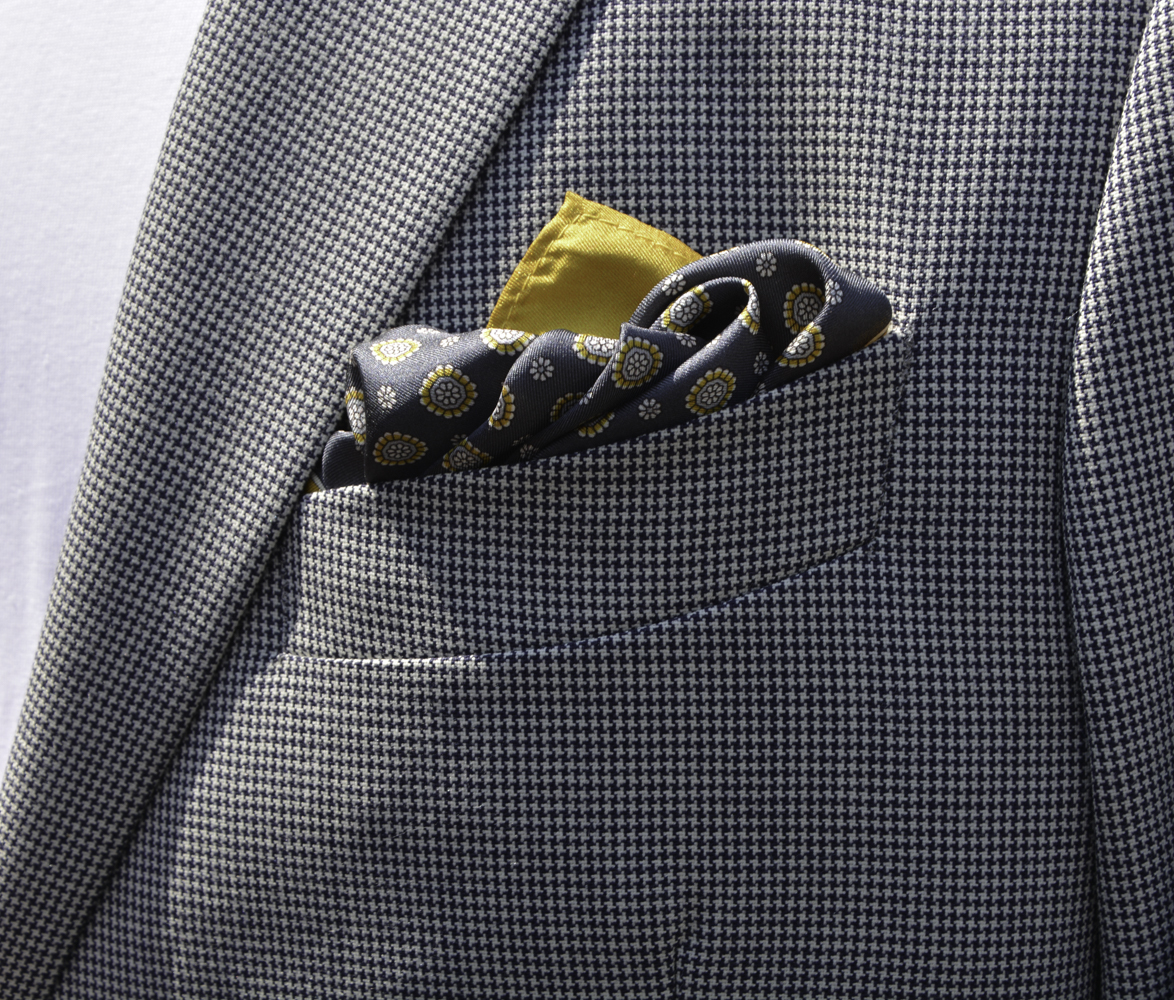 Hand Stitched Buttonhole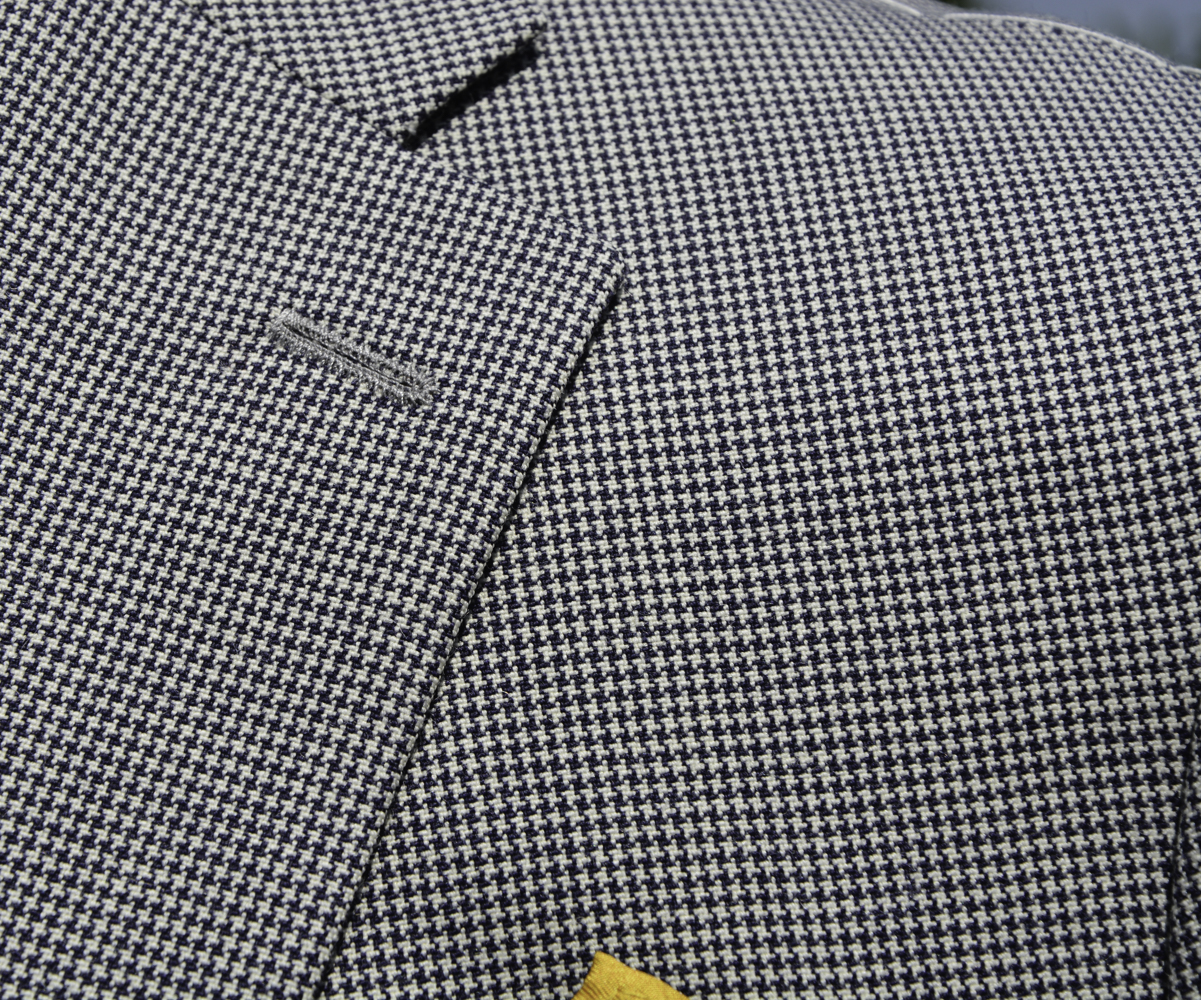 Curved Patch Pocket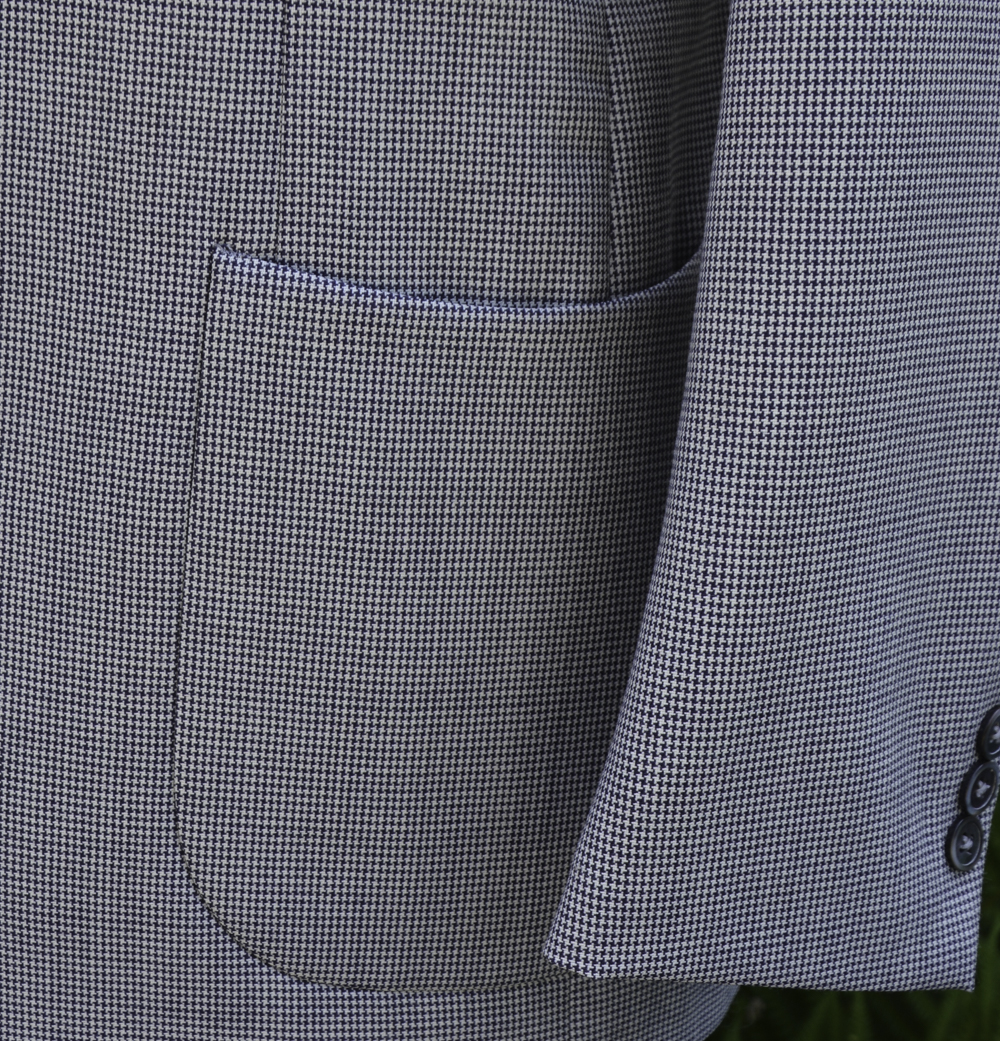 Mother of Pearl Button with Hand Stitched Buttonhole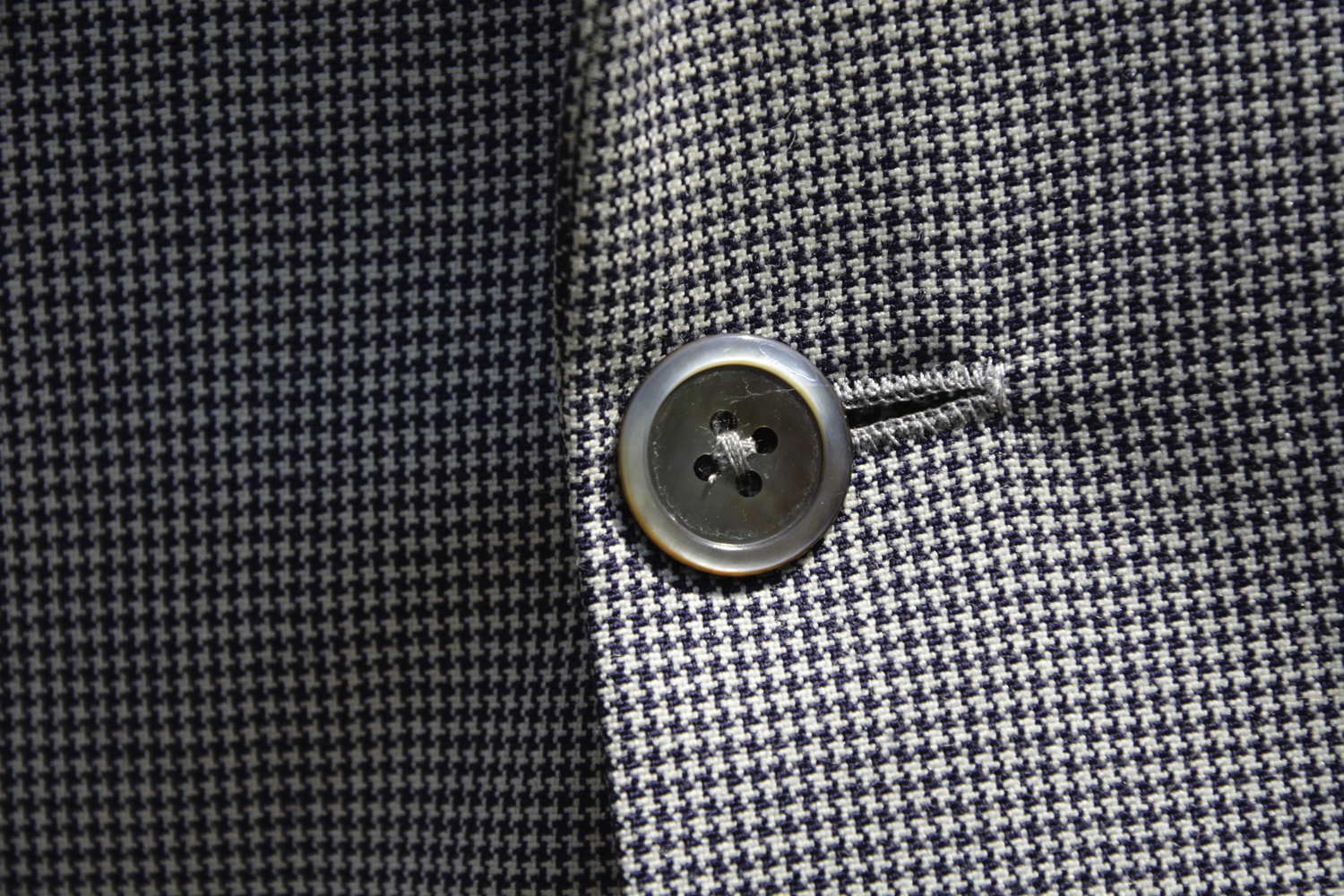 Order Now