Ready for Court No. 1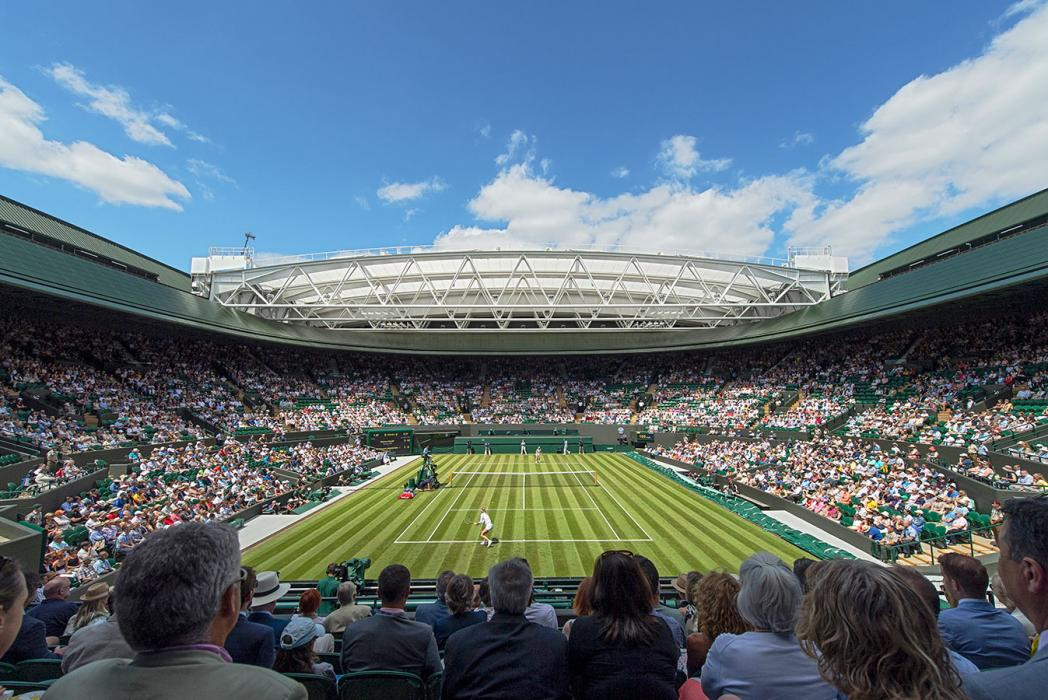 We are fans of tennis at Bookster. After a year off, it's time for the grass court tournament duo comprising the greatest 30 days of tennis in the sport year – Queen's Club and Wimbledon. And just because the athletes are limited to the strict code of all-white, the spectators get one of their first chances to wear the summery pastels that define the season.
It all begins at the Queen's Club in the heart of London. This tournament kicks off the tennis season and provides these championship athletes the opportunity to refresh the particulars of playing on the surface that defines the English version of the game. Tickets can be difficult to come by, but are more available than the 8-year wait list to be considered for membership. With its venerable brick buildings narrowly tucked into West Kensington neighborhood, the Queen's Club events are more intimate and slightly more clubby than the more famous tournament down the tube.
With its vast and open arboretum grounds, it is often joked that the easiest way to become a member of the All England Lawn Tennis & Croquet Club (located in the London suburb of Wimbledon) is to win its tennis tournament. The media cameras spend about as much time on those in the audience (and what they are wearing) as they do the actual tennis match. Should you end up in one of one of these panoramic shots, you will be happy that you took the opportunity to be properly tailored.
Whilst we can offer no advice on who will take home these coveted silver prizes, we can suggest the perfect jacket to don as you take in the sun on Centre Court. That would be this marled blazer in a gorgeous soft blue. Woven in Huddersfield, England, by Dugdale Bros., this blend of linen and silk is the epitome of understated elegance. Available in a range of standard sizes, it can be at your door before the tickets. Thanks to our summer offer, you can benefit from 25% off, making it standard price for a superior luxury jacket, at only £450! And, of course, for later in the season, we are also happy to make you a custom jacket to your measurements in one of our summer cloths and with your choice of finishes.
The versatility of this warm weather jacket will take you well past the lawn tennis events. Wear it to the garden party or that anticipated wedding that was delayed for a year. And, make sure to pack it for that winter trip to the Azures or Barbados. This will be the first jacket you reach for anytime the weather warms up.
Click here to see these and all of the beautiful warm weather offerings from Bookster.