10% OFF CUSTOM TAILORING
50% OFF READY TO WEAR
Discount will be automatically deducted from your shopping basket
Featuring the Summer Staple Boating Blazer
Order Custom Tailored in your choice of cloth lining & Trim for as little as £404.50 if you take advantage of the 10% Summer Discount
Scroll down to see more information and for cloth choices.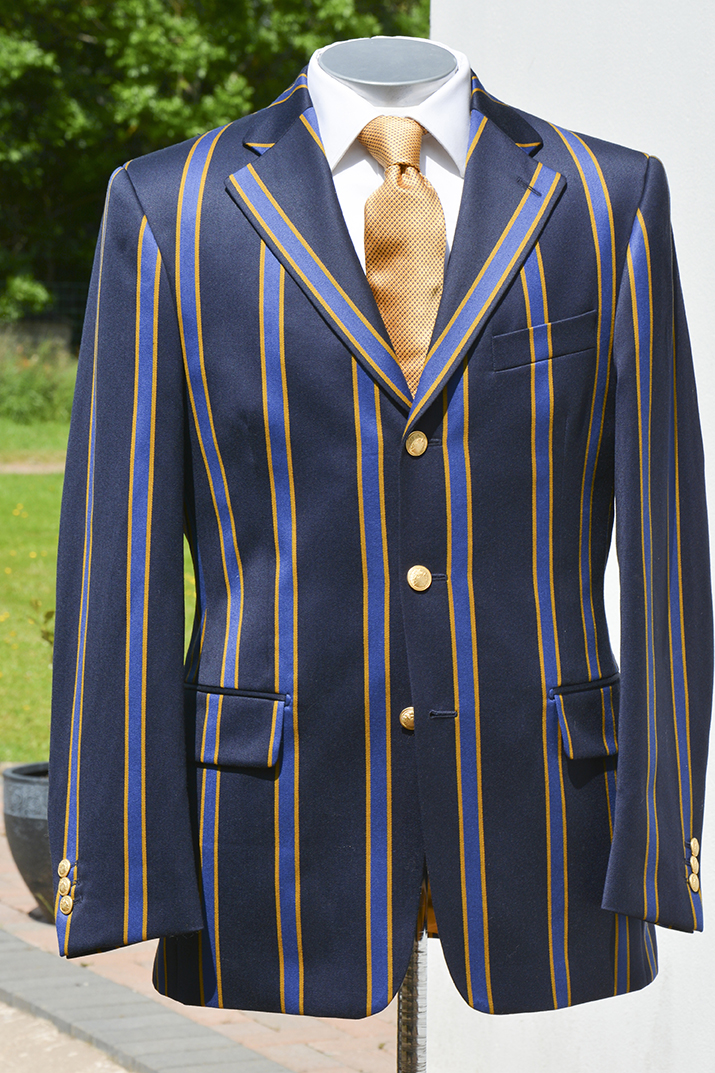 We have chosen a 60% Wool 40% Cotton at 410 gms striped blazer fabric from Abraham Moon. The cloth is cool enough for summer wear but with content and finish for an excellent drape. We are able to offer these at Category A pricing within our Cottons Order Forms.
The first "blazers" were worn by student members of the Lady Margaret boat club at Cambridge. Joking reference to a "blaze of colour" was also applied to brightly striped boating jackets worn by English University cricket, tennis and rowing teams during the 1880's. These days, just as fitting for a drink at the pub or on the deck of a cruise ship.
Abraham Moon was founded in 1837 and is one of the last remaining vertical woollen mills in Great Britain, with a reputation for consistent quality and innovative design.