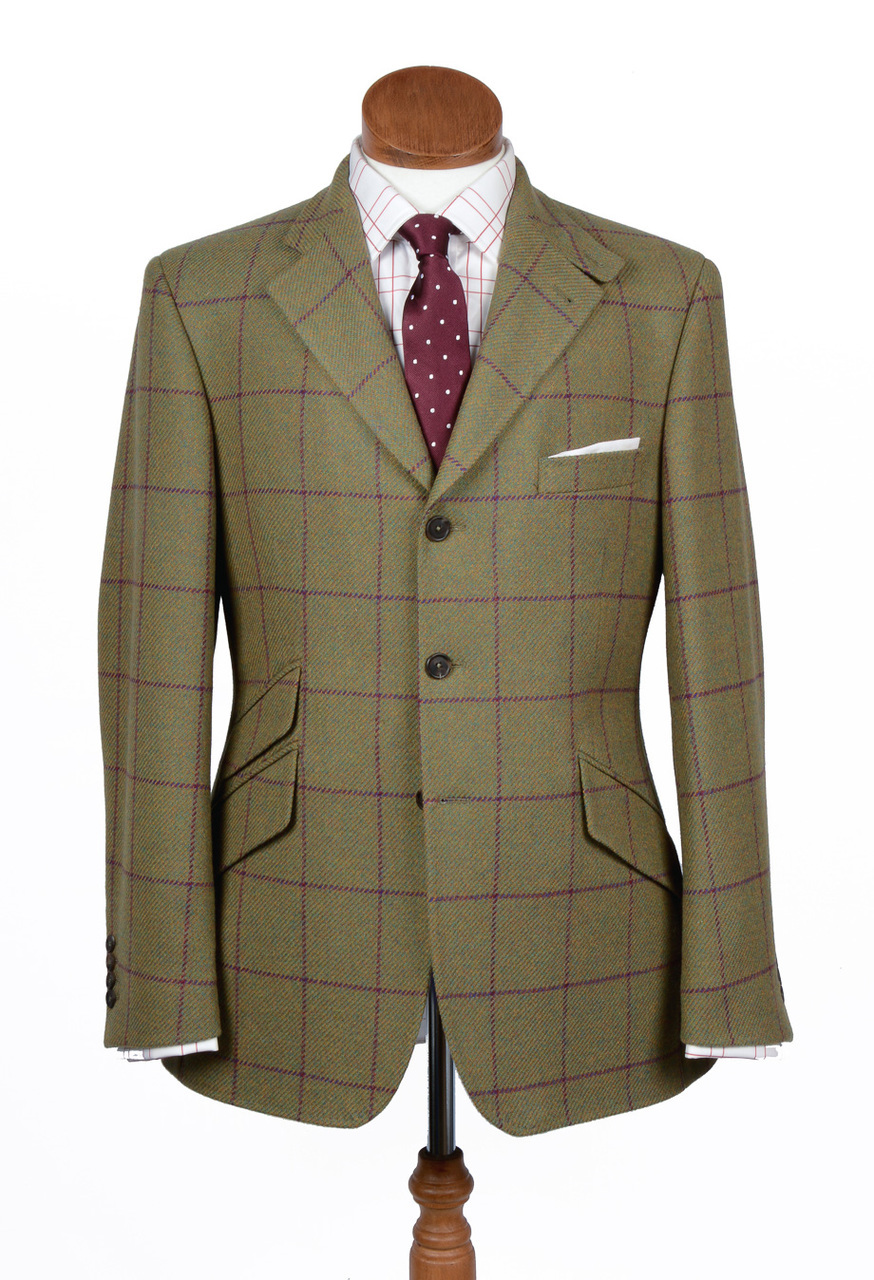 Our best seller after years in the business is still our Hacking Jacket. When we started the only credible source for them were riding outfitters in the main. Since then the thoroughly English style and its special features has even been re imagined for the the mass fashion market for quite a while now
You cannot help celebrate longevity of jacket styling that originated in Britain that was designed for hard practical work on horseback, and other country pursuits.
Denim jeans are an even more successful example of this phenomenon in the USA.
The English Hacking Jacket, there were even 'Hacking Suits'.
The 'Fashion' versions range from subtle types to extreme versions with fairly desperate accoutrements such as frayed pockets and seam to odd buttons and garish 'badges'. The fabrics used are mostly ersatz tweed containing little or no wool that begin to bobble after one wear. The antithesis of the real thing that we make.
There is another consideration….mass produced fashion items of any sort get a very bad score on the sustainability charts, together with cheap labour and limited re cycling mitigation.
We often wonder what the originators of the Hacking Jacket would make of all this if they could see how widely they have been popularised ?
What we do know is that were they able to visit Bookster they might be very pleased to note how we have 'kept the faith'. The Hacking Jacket still successfully fills its original role and more. Fortuitously it has just the sort of eco features like recyclable wool, natural breathable characteristics and……durability ,longevity....... and pleasure! The bin isn't beckoning for them after a few wears and we are aware of them being passed on to future generations with another life left in them.
It is also worth noting that within the style itself there are many styling variation options that are true to history and together with a cloth choice you can have one unique to you.
The Hacking Jacket has also become more versatile in its own way. It can be part of a 2 or 3 piece suit whereby the jacket can have a separate use., as indeed can the other 2 pieces. It can be worn to the office, or indeed for elegant casual with Jeans etc. Town and Country.
To finish, here is are a couple of interesting links. to an excellent feature from Gentlemans Gazette which is brimming with history and helpful information on Hacking Jackets.
And to one of our loyal customers Antonio in Portugal who has a wonderful clothing blog called Tweedland. It features amongst other things him wearing a Hacking Jacket suit in the city rather than on Horseback See Above). http://tweedlandthegentlemansclub.blogspot.com/2018/03/jeeves-short-trip-to-lisbon-wearing.html
We enjoy discussing and talking through all the possibilities with our customers when required or needed. Some of our regulars are simply addicted to our site and design their own. Whichever category you fall into. Try us. Satisfaction Guaranteed.
.