Overcoats
Notwithstanding that we now live and work in airconditioned well heated buildings and the majority of working adults commute in temperature controlled vehicles and let's not forget higher temperatures globally it looked like the days of the overcoat may be largely numbered?
As makers not so from our perspective - let us look into some detail.
An overcoat as the name suggests is intended to be worn as the absolute outer garment. Lengths vary from the short 'car coat' that was most popular on the 70's, to the ankle length coats of a 100 years ago or earlier (They originated in the 18th Century) where it was the only protection from the elements and had to protect you in extremis. And every length in between!
Interestingly longer overcoats happen to be in fashion at the moment. They go well with the Italian influenced style of mixing things up. Flowing scarves, open neck shirts, busy waistcoats casual colourful trousers, almost anything goes. Its quite a statement. This is so far removed from the stylish, elegant yet fully utilitarian styles that dominated the 19th C. Illustrations and photographs from the period still look awesome.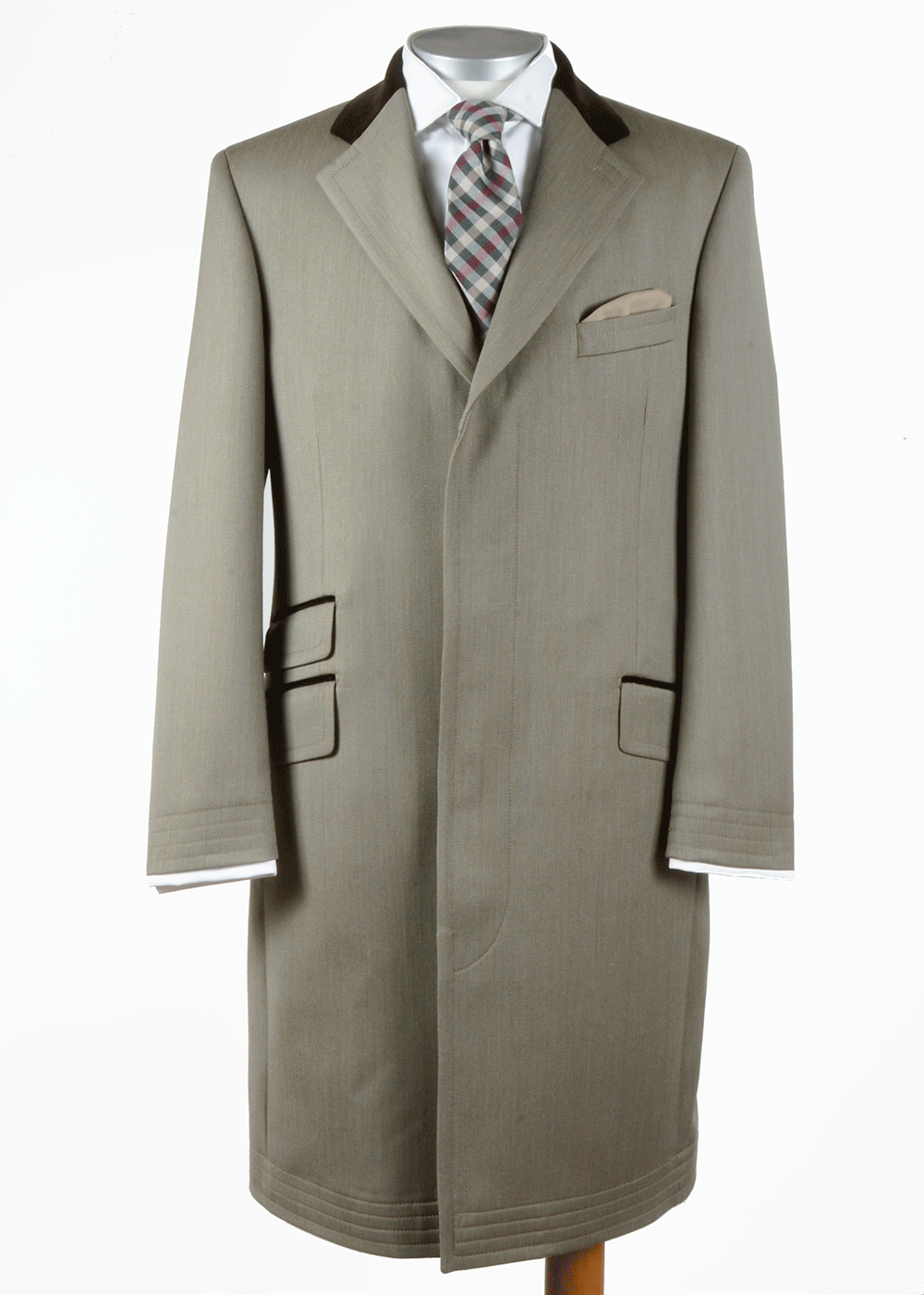 Covert Coat in Lovat Covert
The famous Covert Coat that was originally daily wear for coachmen was made of pure wool Covert Cloth a lighter but strong water repellent fabric. It took on a life of its own away from the coaches and became a Gentleman's coat and leant itself to wider equestrian purposes. It can still be seen in many business districts much farther afield than Britain in its brown fawn colour ,dark blue, black and more, even faint checks, usually with a velvet collar. It appears to be immortal. You can order Covert Coats at Bookster on our special order form here
In fact it has been exploited by the fashion industry too for younger folk. But the original stays true to form in terms of styling and quality. Other fabrics used for topcoats include Gaberdine, Whipcord and more.
There are so many sub styles and variations.
Single Breasted or Double Breasted is the starting point. Gauntlet cuffs, fly button front, fixed half belts Shoulder seam or Raglan sleeve.
'Named after FitzRoy Somerset, 1st Baron Raglan who is said to have worn a coat with this style of sleeve after the loss of his arm in the Battle of Waterloo '
'The Chesterfield is a formal, dark, knee-length overcoat with a velvet collar introduced around the 1840s in the United Kingdom, with prominence attributed to its namesake George Stanhope, 6th Earl of Chesterfield, then a leader of British fashion'
If you dig deeper you will find a plethora of unique takes on the not so humble overcoat. All with a fascinating history. Here are a few historic other styles worthy of your attention: Paletot, Pea Coat, Frock Coat, Great Coat, Ulster Coat, Redingote, Inverness Coat, Paddock Coat.
The British Warm pictured below in British Wool appeared around 1914 as a military greatcoat for British officers. It was made famous, however, by Winston Churchill.[4] According to Scottish clothmakers Crombie, the term "British Warm" was coined to describe their version of the coat worn by around 10% of British soldiers and officers.[5] It is currently the only authorised overcoat for serving British Army officers. It can be ordered from our coatings order form here (choose Greatcoat Style from Button front Choices. (Add a note or email us if you would like Epaulets)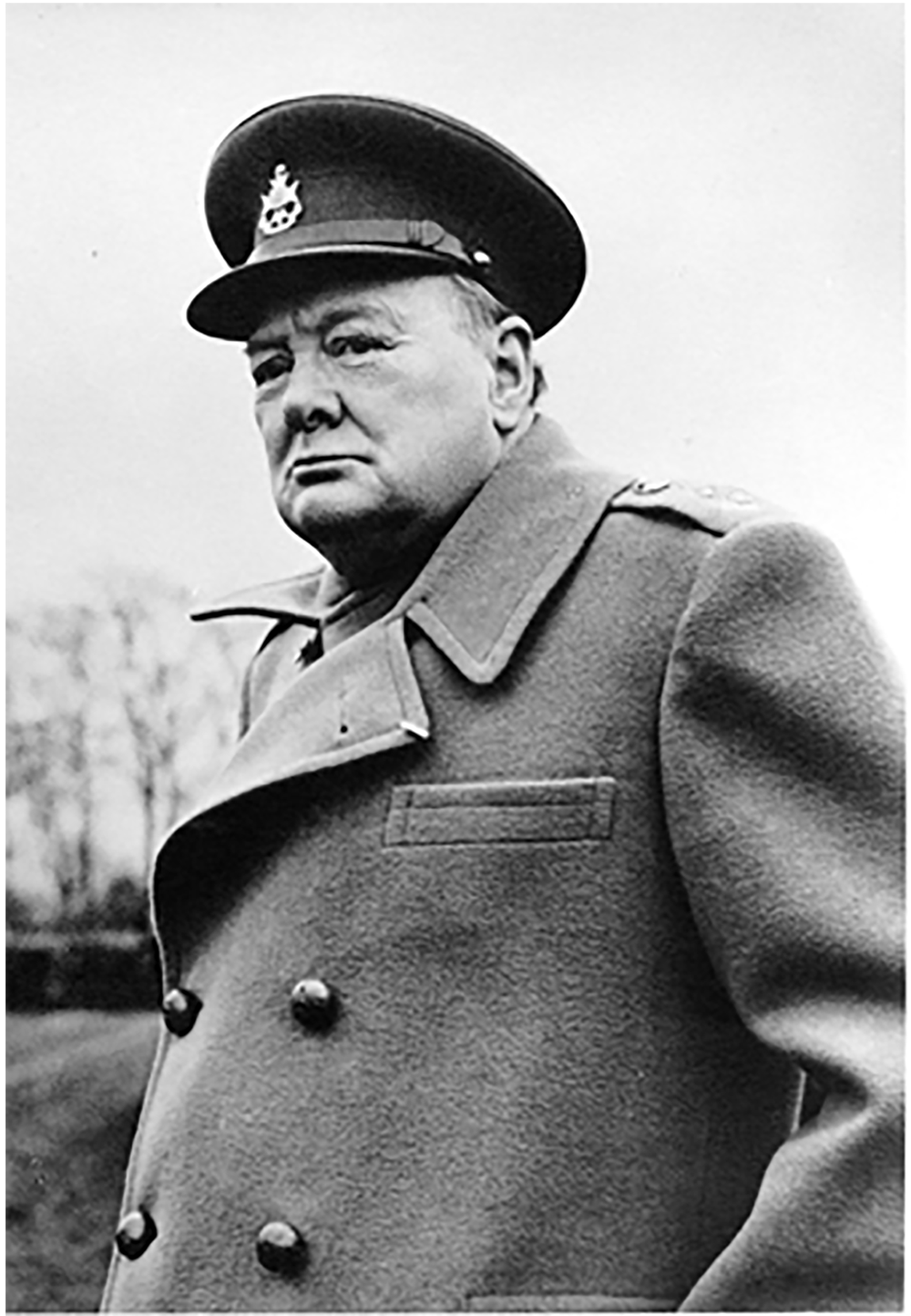 Winston Churchill in British Warm Cloth Great Coat
At Bookster the sky is the limit for Tweed Overcoats!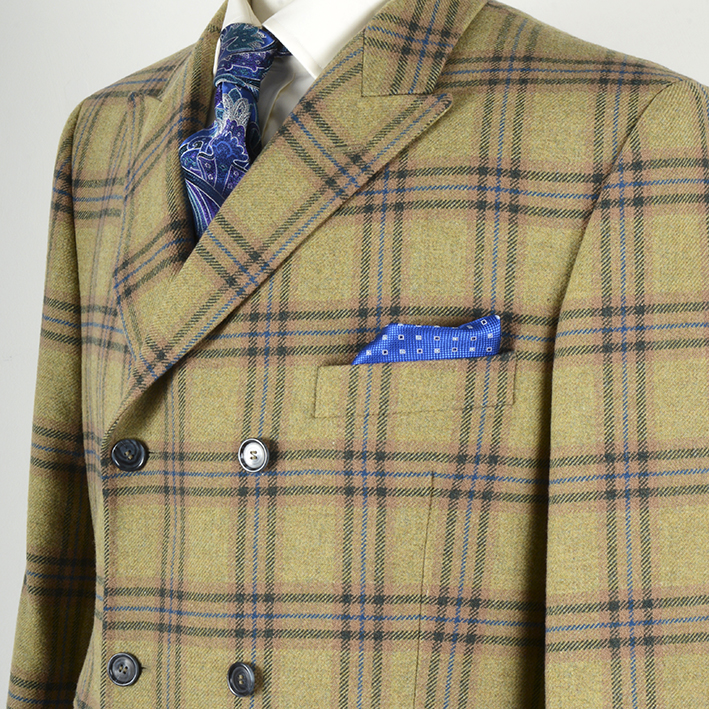 Downie Tweed Double Breasted Overcoat
SEE THIS WEEK OFFER ON COVERT COATS AND NEW COATINGS